A Central Location in the Heart of Los Angeles
DTLA is only on the rise—and rightfully so. Aside from its location in the center of it all, it's also an incredibly livable place that boasts all of the cornerstones (and extras) that make a great community.
South Park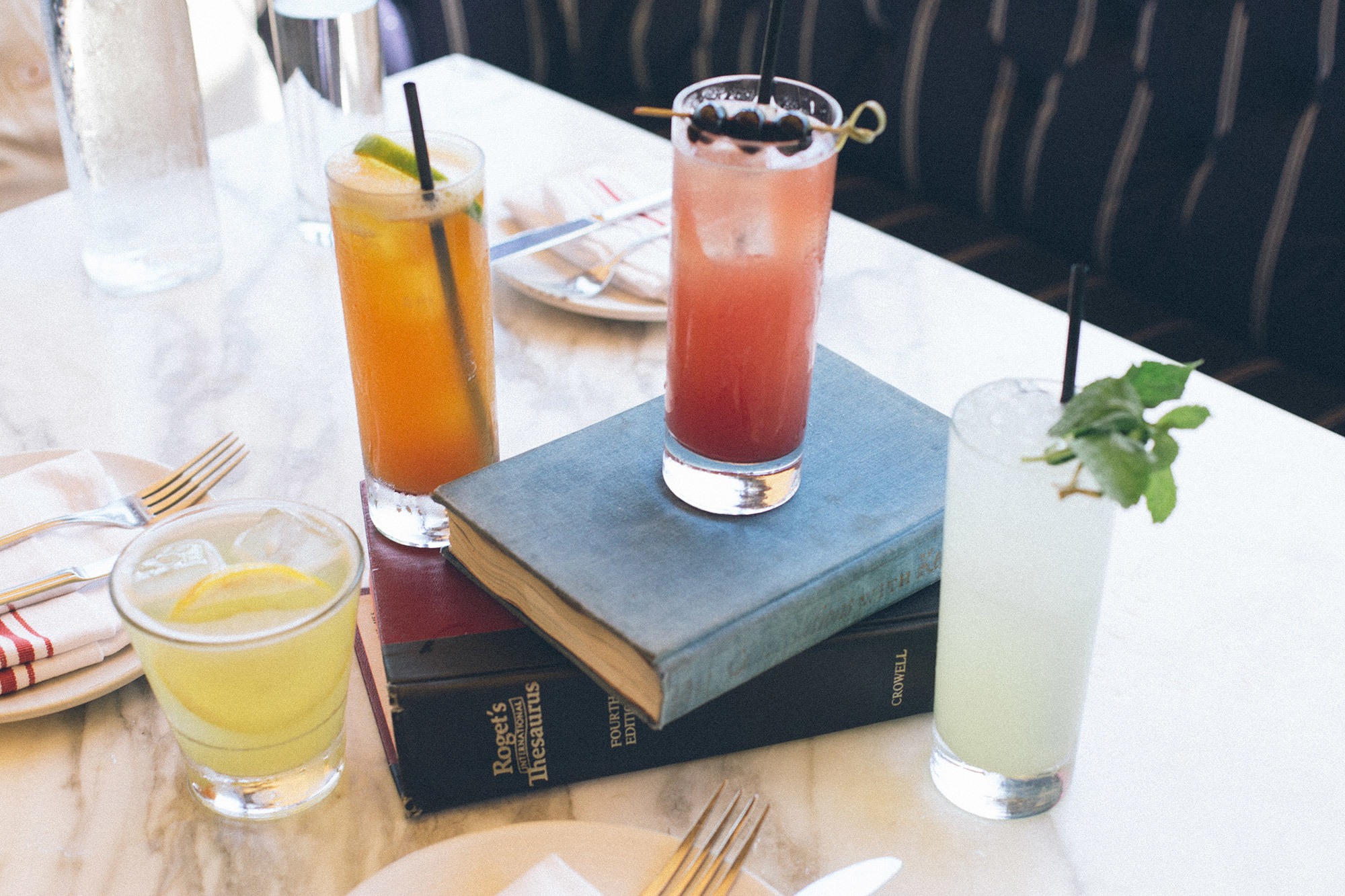 When you live at Metropolis, you're also in the South Park neighborhood of DTLA. A 50-block area anchored by entertainment and convention venues including STAPLES Center, L.A. LIVE, the Nokia Theatre, and the L.A. Convention Center, South Park is also home to the Fashion Institute of Design and Merchandising (FIDM), Grand Hope Park, and endless emerging businesses.
Shopping
In the neighborhood, is 7th & Fig, The Block, and ACNE Studios. The Row. Gentle Monster. Some of today's hippest and most cutting-edge fashion labels are calling DTLA home right now.
Dining/Nightlife
Whether you want to take home a fresh farmer's market bounty or dine at one of L.A.'s most anticipated new sushi spots, DTLA is most definitely a culinary and nightlife destination to see and be seen in.
Arts/Entertainment

For art, museum, and culture buffs, DTLA could not be sweeter. After all, The Broad Museum, The Museum of Contemporary Art, the Orpheum Theatre and (well) beyond are all right here in the city.
Schools

DTLA is within close proximity to top-ranked schools for all ages - from daycare and early education institutions like the International School of Los Angeles and Loyola High School to leading universities including USC, FIDM and SciArc.
Transportation

When you're in DTLA, you have the option to walk (check out SoulCycle just steps away), drive (just 20 minutes to Beverly Hills), take the Metro (7th or Pico Station Stop), or bike share to wherever you want to go. Heading out of town? Los Angeles International Airport is also just a quick trip away.
Explore the Neighborhood
1.

Acne Studios

2.

Alchemy Works

3.

Gentle Monster

4.

Fashion District

5.

The Bloc

6.

Row DTLA

7.

FIGat7th
8.

Walt Disney Concert Hall

9.

Seven Grand

10.

Prank Bar

11.

Broken Shaker

12.

District

13.

Bar Figueroa

14.

71 Above

15.

Spire 73

16.

Bonaventure Brewing Co.

17.

Perch

18.

Modern Times Dankness Dojo

19.

Sora

20.

SUGARFISH

21.

Faith & Flower

22.

Bottega Louie

23.

Little Sister

24.

Orsa & Winston

25.

The Palm

26.

Morton's Steakhouse

27.

Broken Spanish
28.

L.A. Convention Center

29.

Regal L.A. Live

30.

Mark Taper Forum

31.

Dorothy Chandler Pavillion

32.

Million Dollar Theatre

33.

Palace Theatre

34.

The Theatre at Ace Hotel

35.

The Los Angeles Theatre

36.

Orpheum Theatre

37.

Natural History Museum of Los Angeles

38.

The Museum of Contemporary Art

39.

FIDM Museum and Galleries

40.

The Broad Museum

41.

GRAMMY Museum

42.

Microsoft Theater

43.

STAPLES Center

44.

L.A. Live
45.

FIDM

46.

USC

47.

SCI-Arc

48.

Pilgrim School

49.

New Covenant Academy

50.

Loyola High School

51.

International School of Los Angeles
52.

USC Shuttle Pick-Up

53.

DASH (Downtown Area Short Hop)

54.

7th Street/Metro Center Station

55.

Union Station

56.

Metrolink
57.

Rite Aid Pharmacy

58.

LensCrafters

59.

Children's Hospital Los Angeles

60.

Tooth Shop Dentistry

61.

Walgreens Pharmacy

62.

CVS Pharmacy

63.

One Medical

64.

Good Samaritan Hospital

65.

Keck Medicine of USC-DTLA

66.

Reliant Urgent Care
67.

PETCO

68.

L.A. Live Dog Park

69.

Spring Street Park

70.

Pussy & Pooch

71.

South Park Doggie DTLA

72.

The Pupper Club

73.

Pet Project LA

74.

Just Food for Dogs

75.

Healthy Spot
76.

Pershing Square Farmers Market

77.

FIGat7th Farmers Market

78.

Grand Central Market

79.

Historic Downtown Farmers Market

80.

Smart and Final

81.

Dopolavoro DTLA

82.

Target

83.

Whole Foods Market

84.

Ralphs
85.

76

86.

Tesla Supercharger

87.

Shell

88.

Chevron

89.

76
90.

Lyra Nail Spa

91.

Executive Image Cleaners

92.

Lloyd's Barber Shop

93.

Soleil Beauty Salon

94.

Laser Away

95.

Salon Eleven

96.

Industry DTLA

97.

Floyd's 99 Barber Shop

98.

The Ritz-Carlton Spa

99.

DryBar
100.

SOHO Warehouse

101.

The California Club

102.

Los Angeles Athletic Club

103.

City Club LA

104.

Jonathan Club